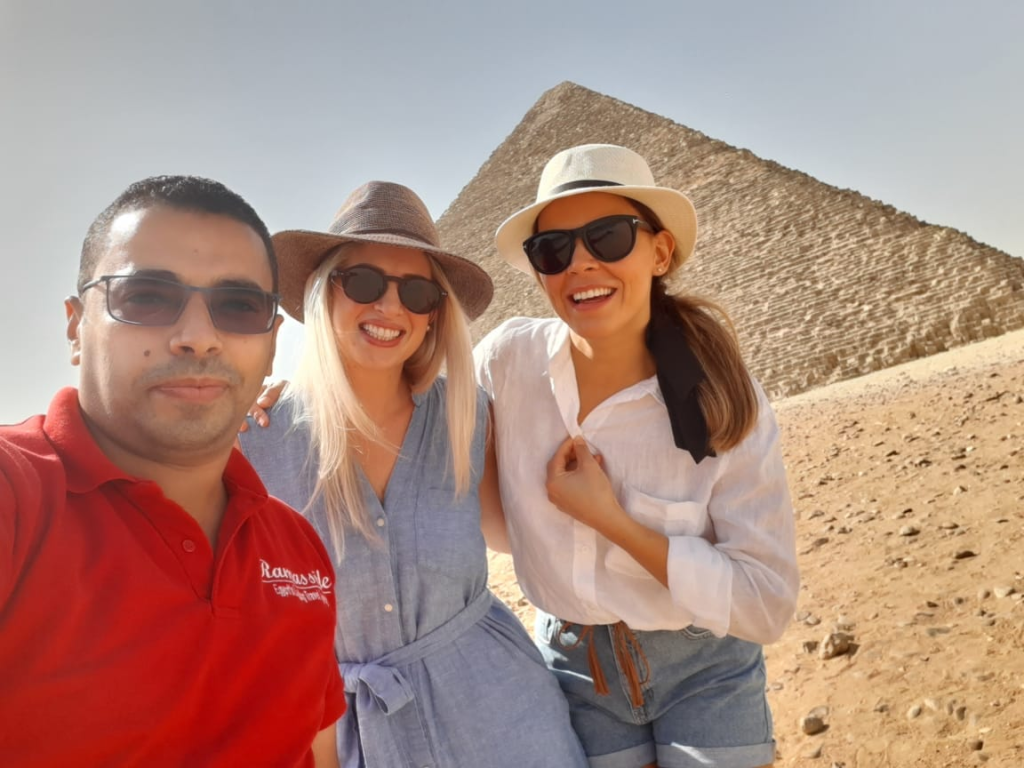 Embark on an unforgettable adventure from Alexandria to Cairo, Egypt's vibrant capital. Dive into the mesmerizing world of history, culture, and grandeur. Book now for an exhilarating day in Cairo and receive instant confirmation!
Overview:
Experience the allure of Cairo in one day! Our Alexandria to Cairo day trip is thoughtfully crafted to provide an immersive encounter with the city's iconic landmarks, ancient wonders, and rich heritage. Get ready for a journey that promises to leave you with indelible memories.
Highlights of the Tour:
Marvel at the awe-inspiring Pyramids of Giza
Explore the enigmatic Sphinx and its history
Visit the renowned Egyptian Museum
Savor an authentic Egyptian lunch at a local restaurant
Discover the bustling Khan El Khalili Bazaar
Advantages:
Expertly designed itinerary for a seamless experience
Knowledgeable local guides to enrich your journey
Convenient pick-up and drop-off from your Alexandria hotel
Exclusive access to Cairo's must-see attractions
Customization options to tailor the trip to your preferences
Itinerary:
6:00 AM: Pick-up from your Alexandria hotel
8:00 AM: Begin your day at the Pyramids of Giza
10:00 AM: Explore the Sphinx and its mysteries
12:30 PM: Optional Enjoy a sumptuous Egyptian lunch at a local restaurant
2:00 PM: Visit the renowned Egyptian Museum
4:00 PM: Dive into the bustling Khan El Khalili Bazaar
6:00 PM: Return to your Alexandria hotel
Inclusions:
Transportation from your Alexandria hotel and back
Guided tours of Cairo's top attractions
All entrance fees
Bottled water and snacks
Exclusions:
Gratuities for guides and drivers
Personal expenses
Travel insurance
Pricing Information:
Adults: $129 per person
Children (2-12 years): $79 per child
Infants (under 2 years): Free
Tips and Advice for Travelers:
Dress comfortably and wear sunscreen during the day.
Bring a hat and sunglasses for sun protection.
Respect local customs and traditions.
Trip Notes:
This day trip is available year-round.
Book in advance to secure your spot.
Customization options, including pickup time adjustments, are available upon request.
Recommended Add-Ons for Enhanced Experience:
Upgrade to a Luxury Van for More Comfortable Travels
Upgrade to a luxury van for a more comfortable travel experience. Our spacious and well-equipped vans come with features like ample legroom, air conditioning, and refreshments, making your journey much more enjoyable. Plus, you'll have more storage space for luggage and other belongings, keeping everything organized and easily accessible.
Not only will you be comfortable during your journey, but you'll also arrive at your destination feeling refreshed and ready to explore.
Pyramid Views Luxury Restaurant
Lunch can be arranged at the esteemed Pyramids Lounge restaurant located within the pyramids site, affording patrons the opportunity to indulge in a luxurious dining experience accompanied by the captivating panoramic views of the pyramids. $30 per person. Kindly note that advance reservations are imperative to secure your desired dining slot.
Professional photographer
You can request one of our professional photographers to join you at the pyramids or any trip you would like.Our professional studio photographers capture your best angles and expressions in best locations at a location of your choice. at an extra 50$ per day.

Tours and Prices
Tour price currency is set to USD but you can pay in Euro or British pound.The prices quoted per person and prices are always updated to ensure you receive the lowest price possible. Our tours are occasionally organized as semi-private, shared small tours. Upon request, we can arrange for a fully private VIP tour.
FAQs:
Is this tour suitable for children?

Yes, this tour is family-friendly and suitable for children of all ages.

What language will the tour be conducted in?

The tour will be conducted in English, but guides may speak multiple languages upon request.

Can I extend my stay in Cairo?

Yes, you can extend your stay in Cairo. Contact us for more information.

Are there vegetarian or special dietary options available?

Yes, we can accommodate dietary restrictions. Please inform us in advance.

What is the cancellation policy?

Refer to our booking terms and conditions for cancellation policies.
Other Tours You Might Like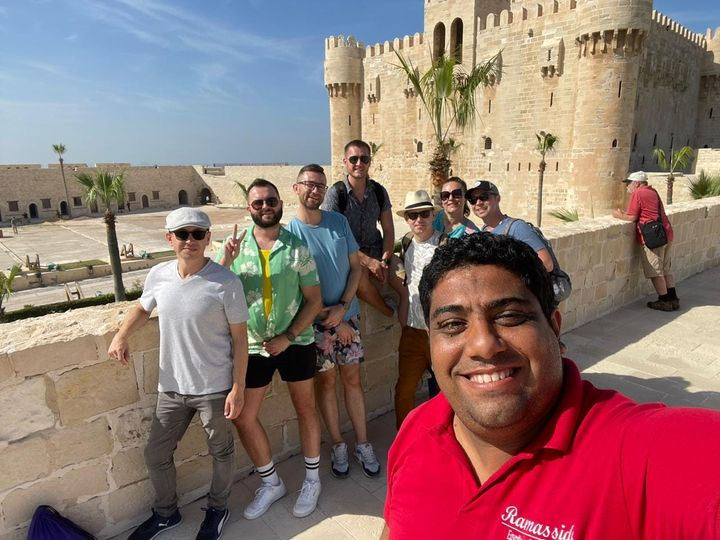 Discover the archaeological treasures of Alexandria on a day trip that combines history, culture, and stunning coastal views. Our expertly crafted itinerary ensures you make the most of your time in this historical city. From the iconic Catacombs of Kom El Shoqafa to the majestic Qaitbay Citadel, this tour will leave you awestruck by the wonders of the past View Tour Details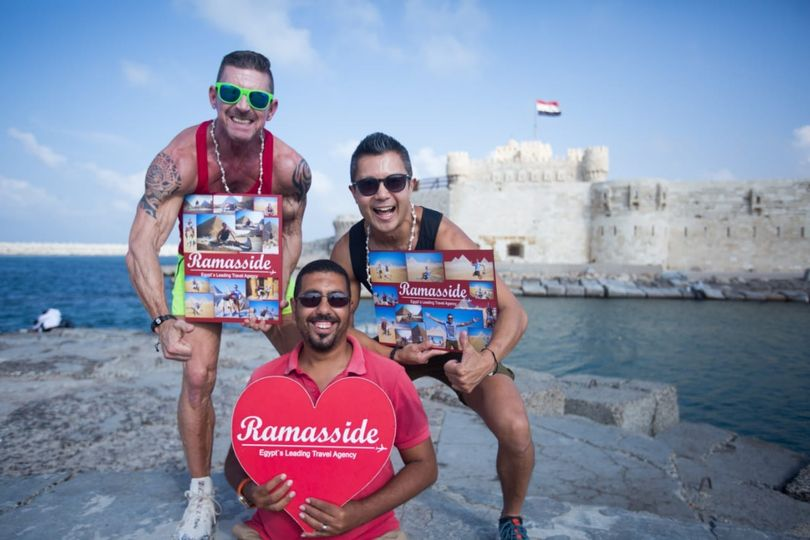 Uncover the mysteries of Alexandria on a day trip that blends the past and present. This tour is designed to provide a genuine experience of Alexandria's archaeological gems and vibrant atmosphere. With expert guides, hassle-free transportation, and exclusive access to iconic sites, our Real-Life Experience tour promises a day filled with awe-inspiring moments View Tour Details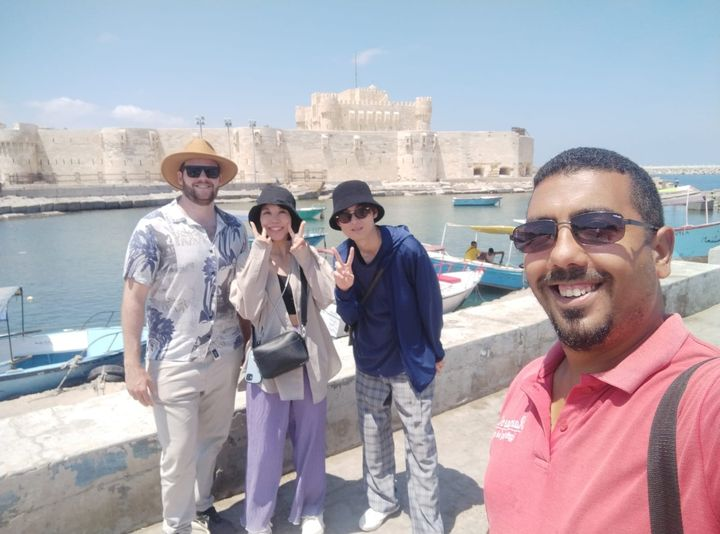 Our Day Tour in Alexandria invites you to immerse yourself in the world of archaeology and history. As you explore the city's archaeological sites, you'll be transported back to the days of pharaohs, conquerors, and scholars. With expert guides, seamless transportation, and exclusive access to iconic sites, this journey promises an enriching and immersive experience View Tour Details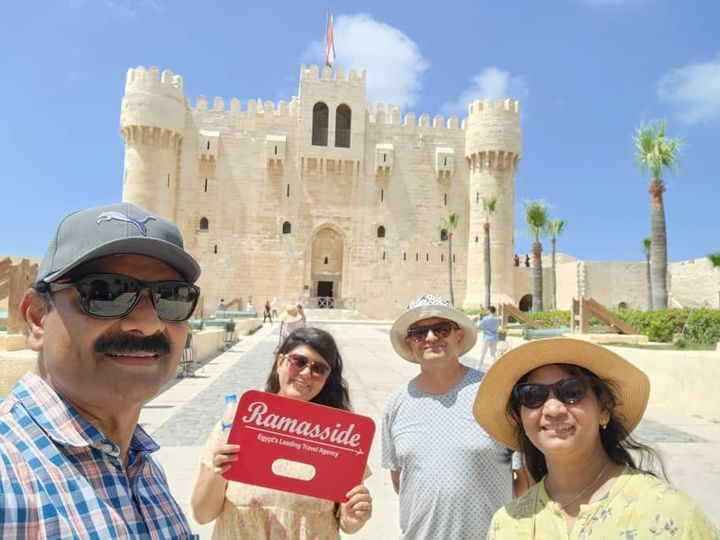 Our Alexandria Day Tour invites you to uncover the layers of history that define this coastal gem. With a blend of archaeological marvels, cultural experiences, and expert guidance, you'll discover Alexandria in its truest form. Step back in time as you explore iconic sites and gain insights into the city's captivating narrative View Tour Details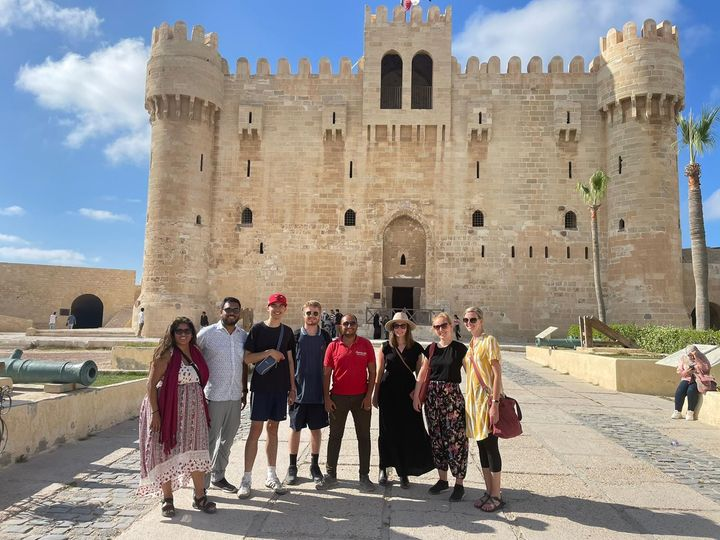 Our day trip from Alexandria to Cairo is a unique opportunity to discover the profound history and vibrant culture of Egypt. With expert guides, seamless transportation, and exclusive access to Cairo's iconic sites, you'll uncover the ancient wonders that have fascinated the world for centuries View Tour Details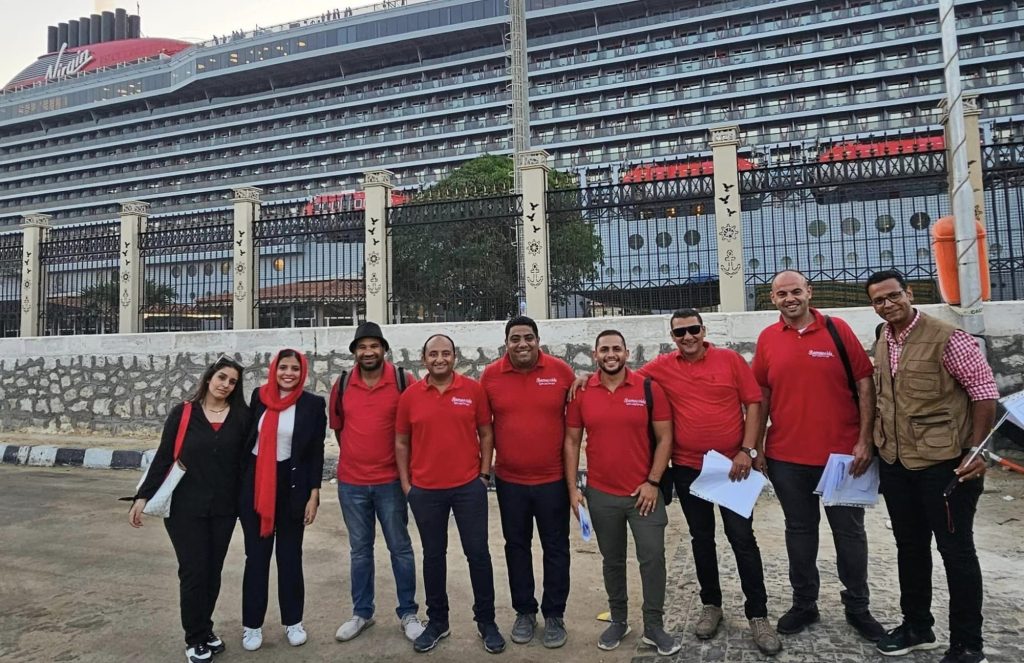 Embark on an unforgettable journey with our diverse range of tours from Alexandria Port. Whether you're seeking a day trip to the bustling city of Cairo or looking to explore the rich history and charm of Alexandria through our specially curated shore excursions, we have something to cater to every traveler's interest View Tour Details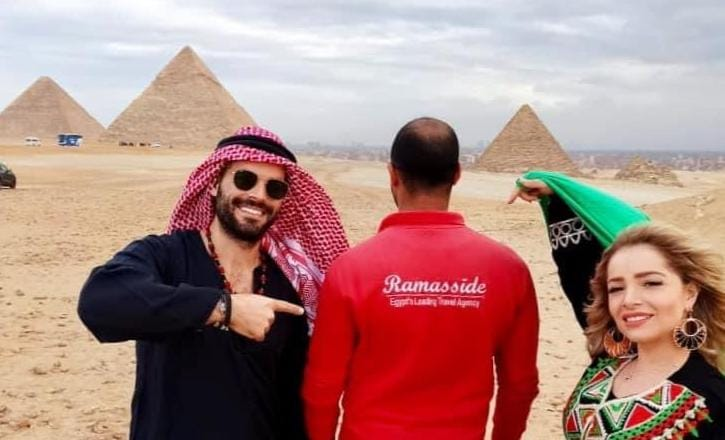 Explore the wonders of Egypt with our exclusive day trip from Alexandria Port to the iconic Pyramids and the Egyptian Museum. This meticulously planned tour is available every day and spans approximately 12-14 hours, ensuring a comprehensive and enriching experience View Tour Details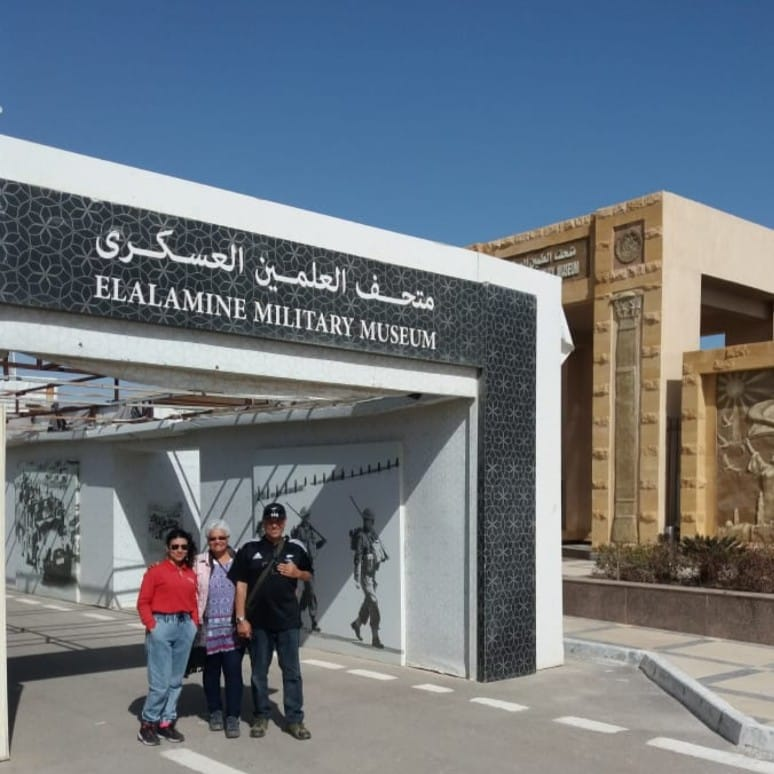 Our El Alamein Day Tour invites you to delve into the wartime history that unfolded on the desert sands of Egypt. With expert guides, seamless transportation, and exclusive access to El Alamein's significant sites, you'll gain a profound understanding of the sacrifices and triumphs of World War II View Tour Details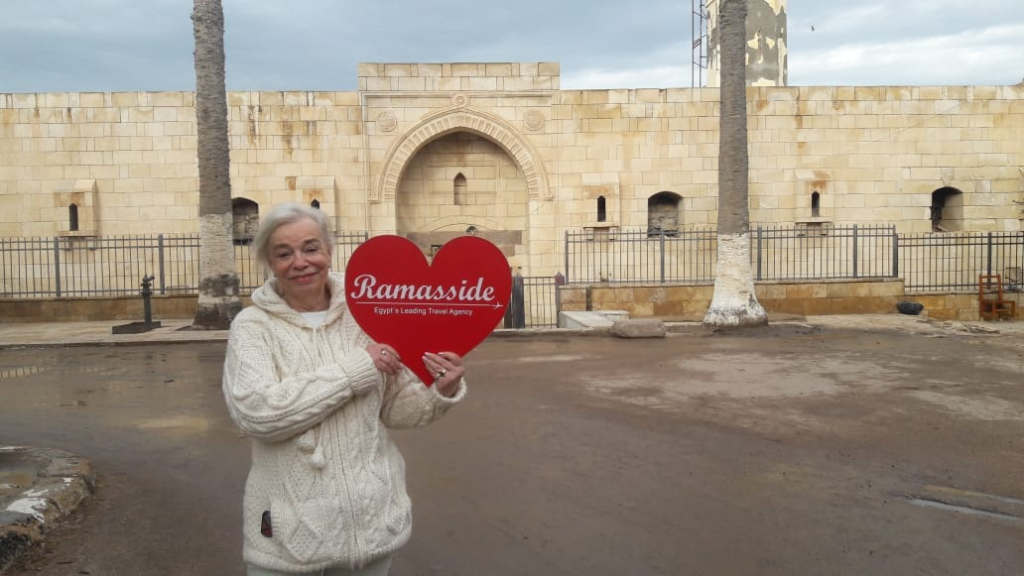 Our Rosetta Day Tour invites you to uncover the treasures of a lesser-known Egyptian destination. With expert guides, seamless transportation, and exclusive access to Rosetta's significant sites, you'll be transported to a world of history and culture that few have witnessed View Tour Details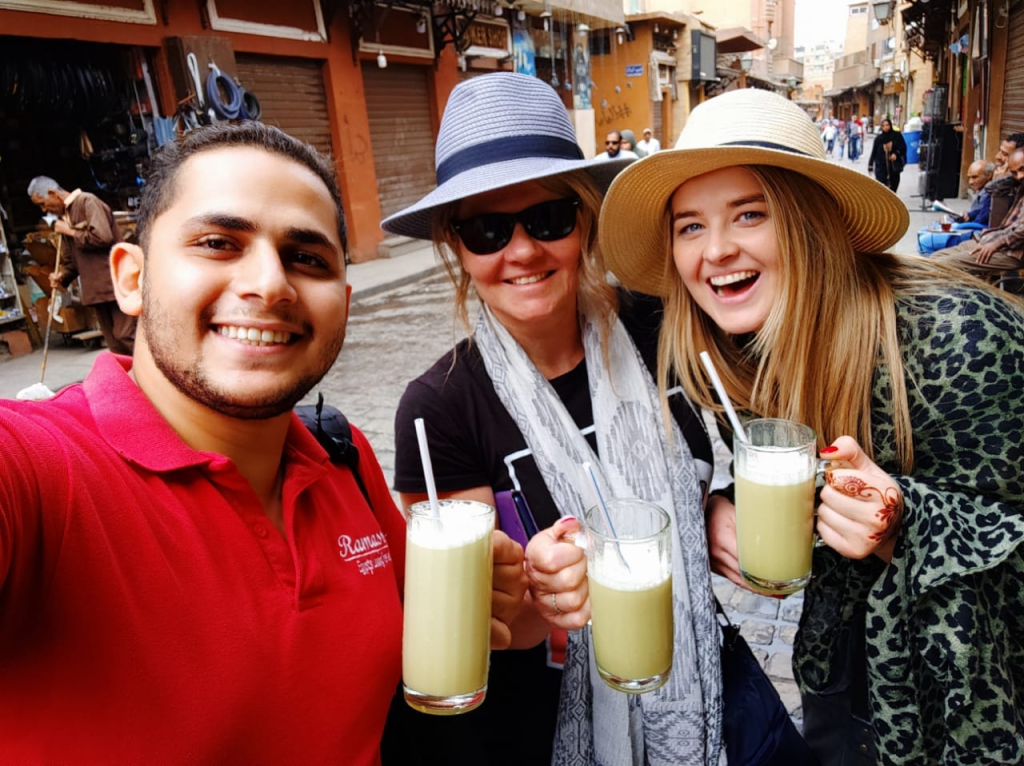 Our Alexandria Food Tour invites you to embark on a culinary journey that celebrates the rich heritage of this coastal city. With expert guides, delightful tastings, and exclusive access to local eateries, you'll discover the diverse flavors that have shaped Alexandria's culinary landscape View Tour Details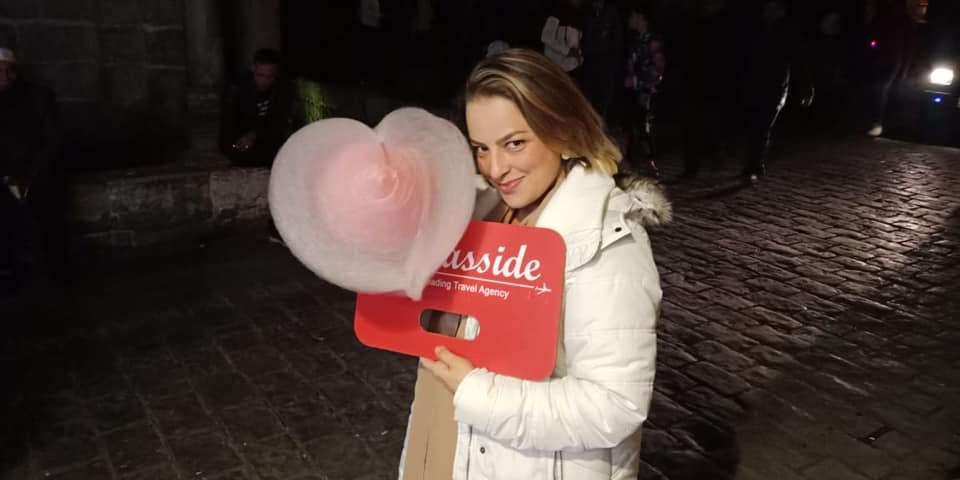 Our Alexandria By Night tour invites you to discover the city's vibrant and enchanting side as the day transitions into night. With expert guides, seamless transportation, and exclusive access to Alexandria's nocturnal gems, you'll experience the city's unique character in a new light View Tour Details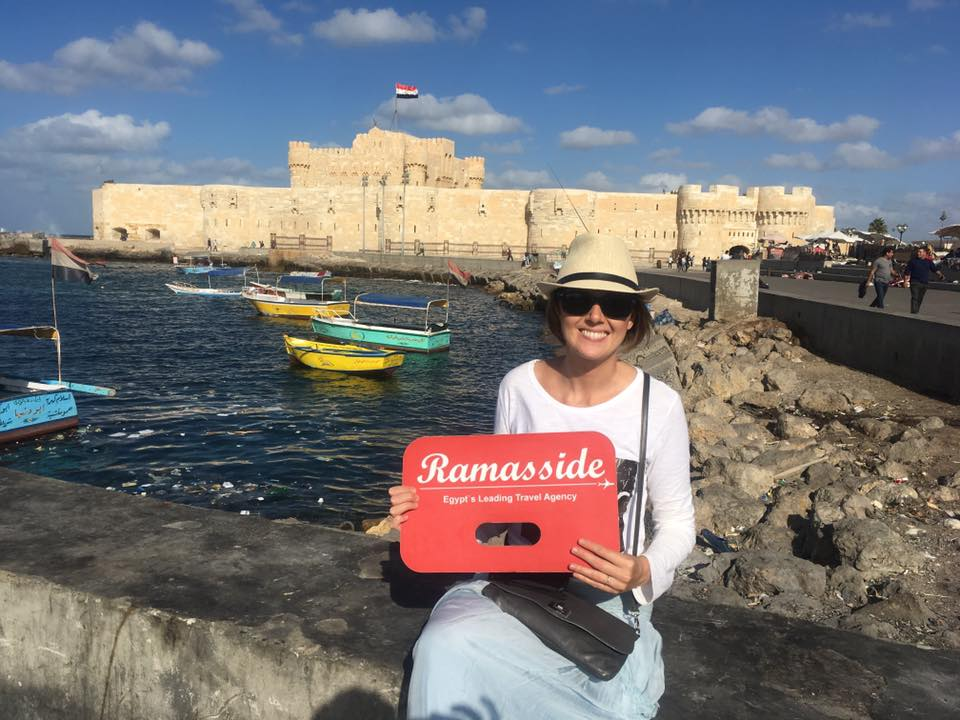 Alexandria, known as the "Pearl of the Mediterranean," boasts a blend of ancient wonders, cultural heritage, and stunning coastal views. Our 2-day tour offers a comprehensive experience, showcasing the city's highlights and hidden gems View Tour Details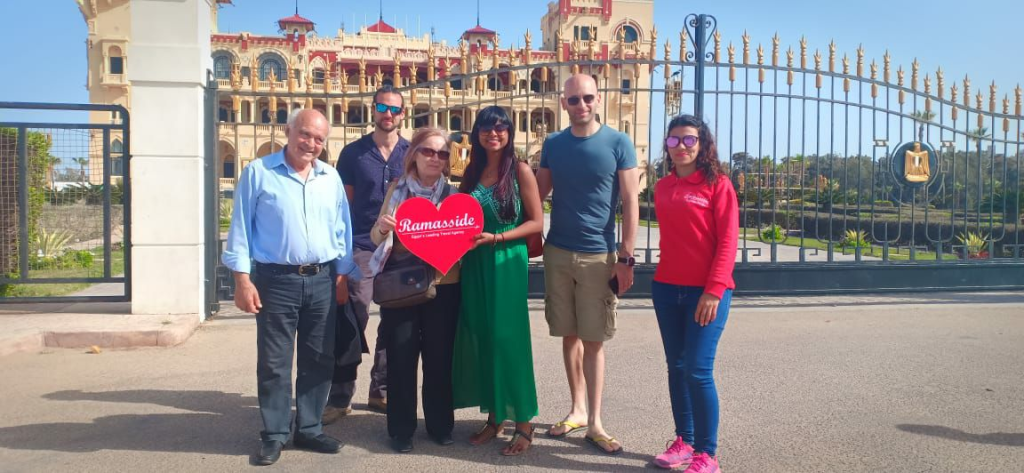 Our Female Guided Alexandria Day Tour offers a unique and insightful perspective on this coastal gem of Egypt. Led by knowledgeable female guides, this tour provides an enriching experience that goes beyond the ordinary. Explore Alexandria's highlights, connect with local culture, and support female empowerment in the tourism sector View Tour Details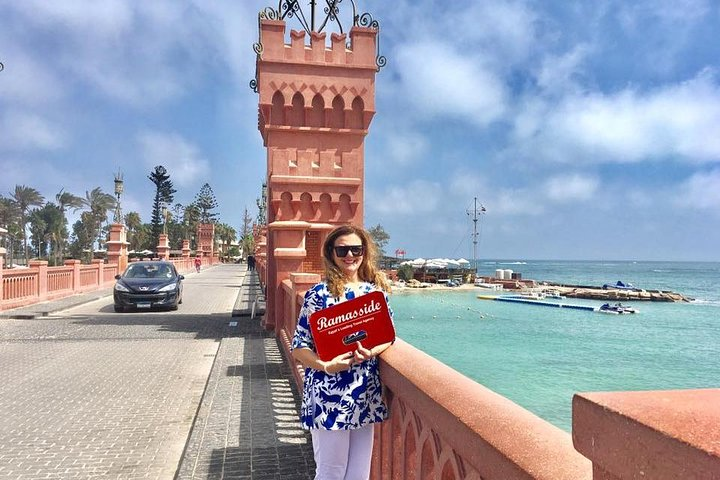 Embark on an exciting adventure from Alexandria to Rosetta, a charming coastal town nestled on the banks of the Nile Delta. Our Alexandria to Rosetta tour promises an immersive experience that will leave you with lasting memories. From historical sites to mouthwatering cuisine, this journey offers a comprehensive glimpse into the heart of Rosetta View Tour Details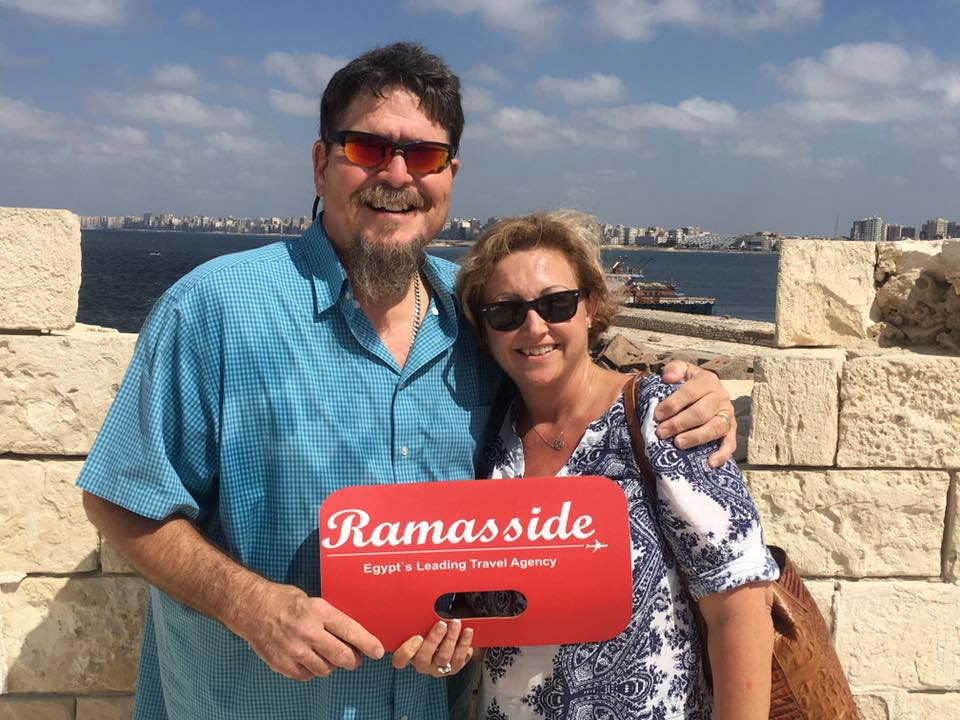 Experience the best of Alexandria in one unforgettable day! Our Day Trip from Alexandria is designed to provide an immersive encounter with the city's iconic landmarks, historic sites, and local culture. Get ready for an adventure that will leave you with lasting memories View Tour Details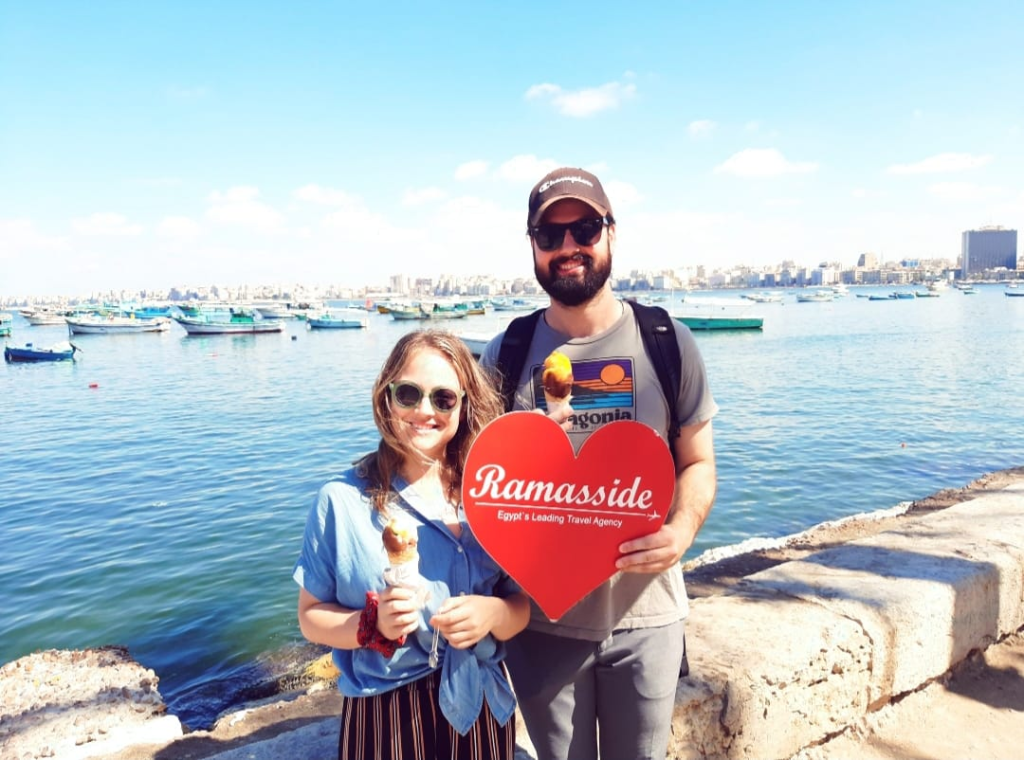 Experience the essence of Alexandria in one day! Our Full Day Tour is meticulously designed to provide a deep dive into the city's iconic landmarks, historic sites, and local charm. Get ready for an adventure that promises to create lasting memories View Tour Details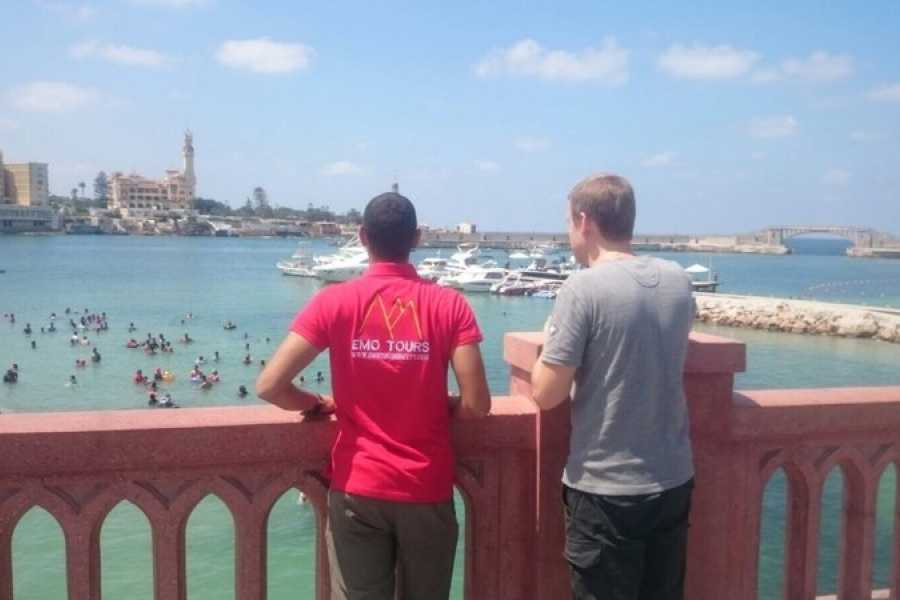 Our Alexandria Day Tour From Cairo is designed to offer travelers a captivating experience of one of Egypt's most intriguing cities. This day-long excursion allows you to delve into Alexandria's historical and cultural heritage, with the convenience of round-trip transportation from Cairo View Tour Details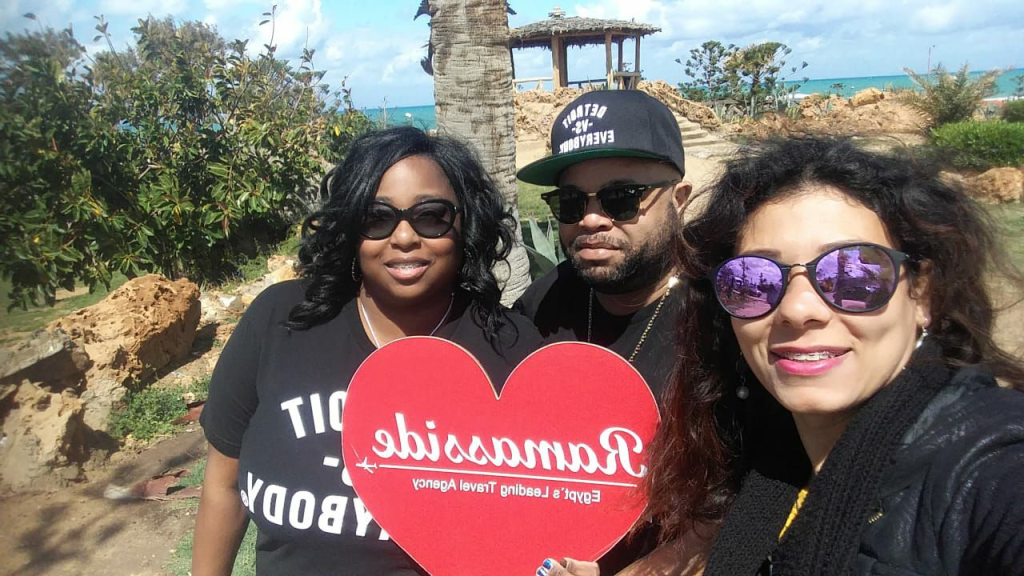 Alexandria, with its blend of ancient history and modern charm, offers a captivating experience for travelers. Our Half Day Tour is the perfect way to immerse yourself in this historical city without committing to a full-day excursion. We've carefully curated an itinerary that showcases the best of Alexandria's attractions, providing you with a taste of its diverse heritage and scenic beauty View Tour Details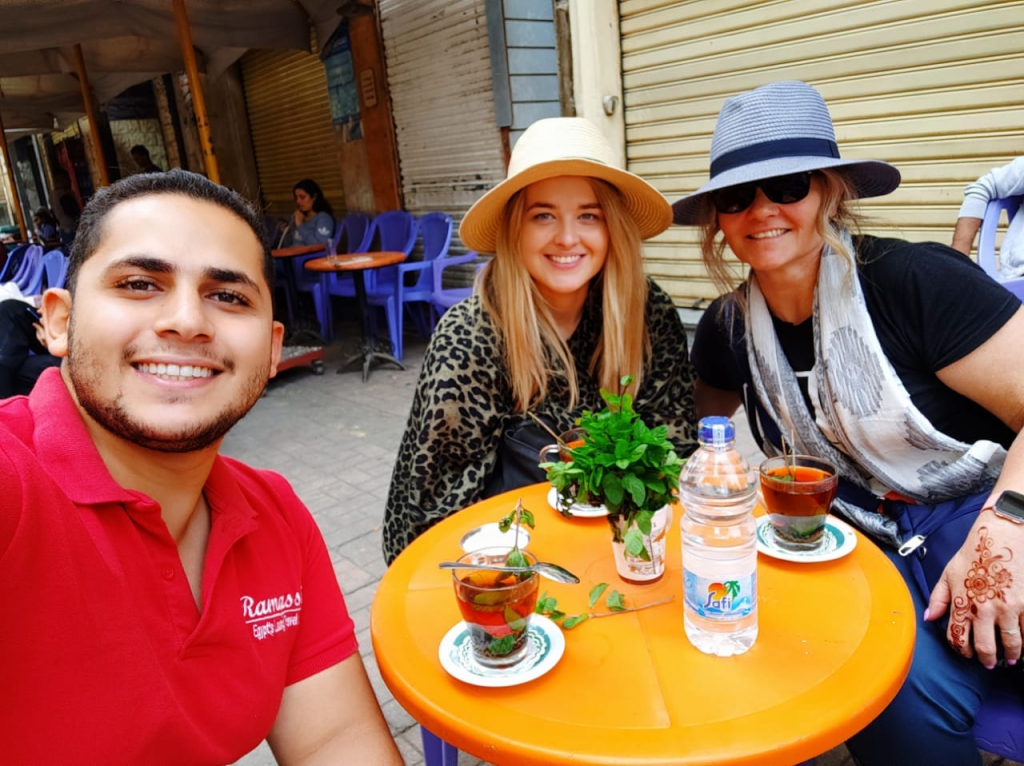 Escape the bustling streets of Cairo and immerse yourself in the culinary and cultural treasures of Alexandria. Our Food and Sights Tour is designed to delight your taste buds and introduce you to the rich heritage of this coastal city. We've handpicked the finest eateries and iconic landmarks for a day of unforgettable exploration View Tour Details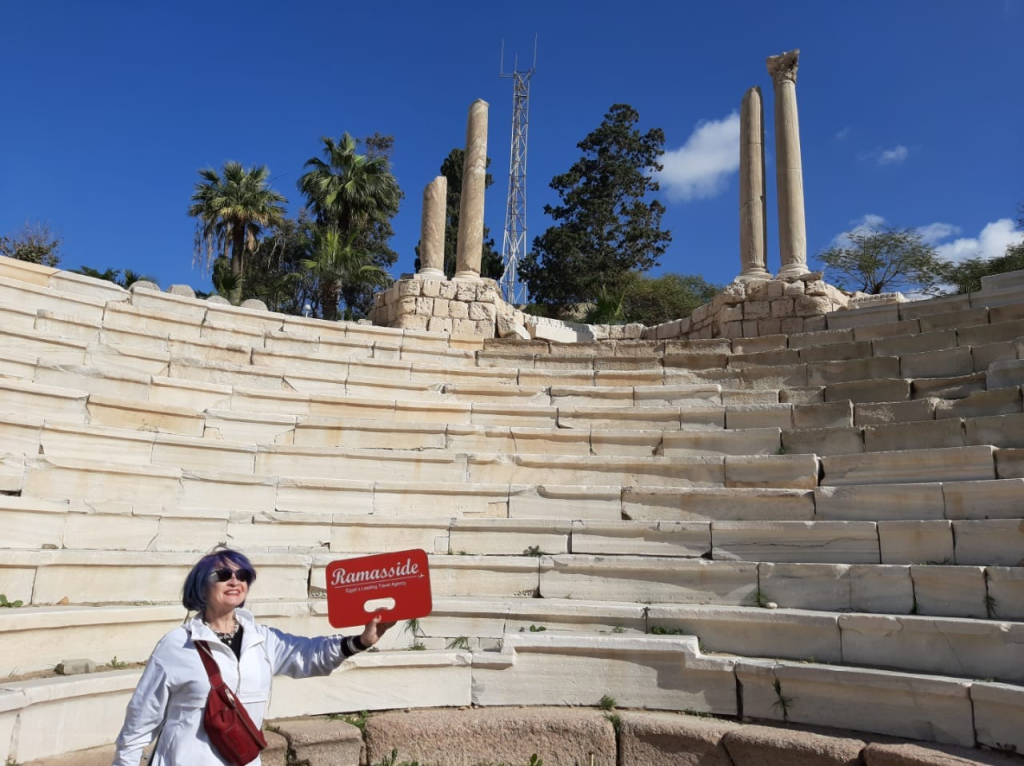 Step back in time and embark on a journey through Alexandria's rich archaeological heritage. Our Archaeological Day Trip from Cairo is designed to satisfy history enthusiasts and curious travelers alike. Delve into the mysteries of ancient Egypt and unearth the wonders of this enchanting coastal city View Tour Details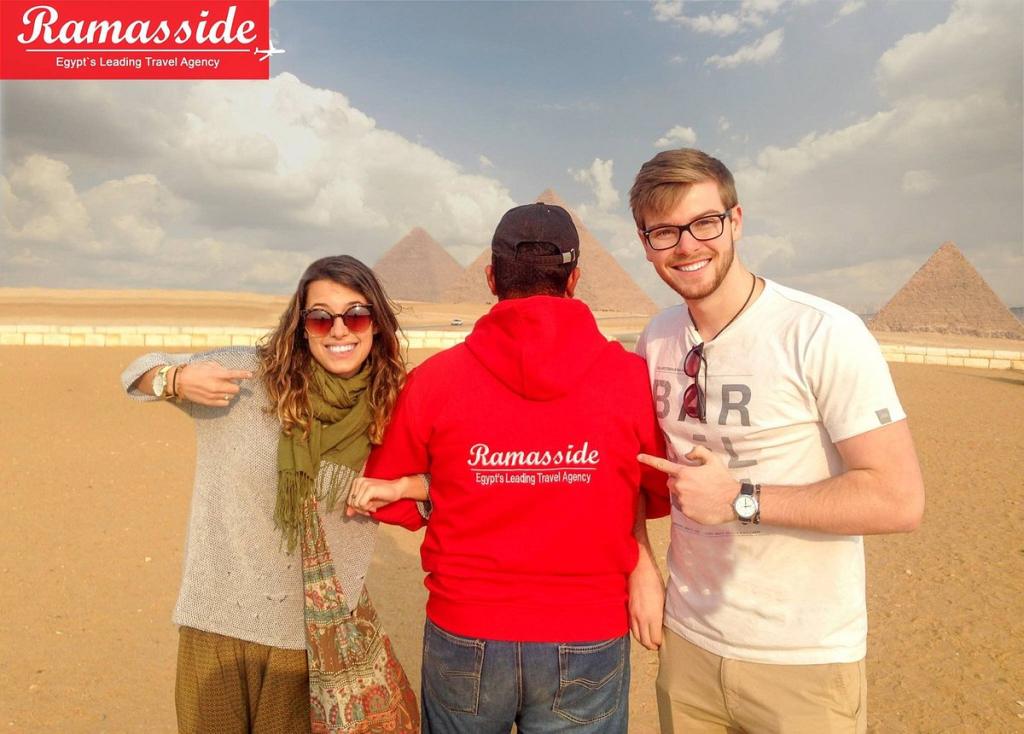 Escape the hustle and bustle of Cairo for a day of exploration, relaxation, and discovery in Alexandria. Our Cairo to Alexandria Day Adventure is designed to offer you a glimpse into the diverse tapestry of this enchanting city. From historical landmarks to stunning seafront views, this day trip promises an unforgettable experience View Tour Details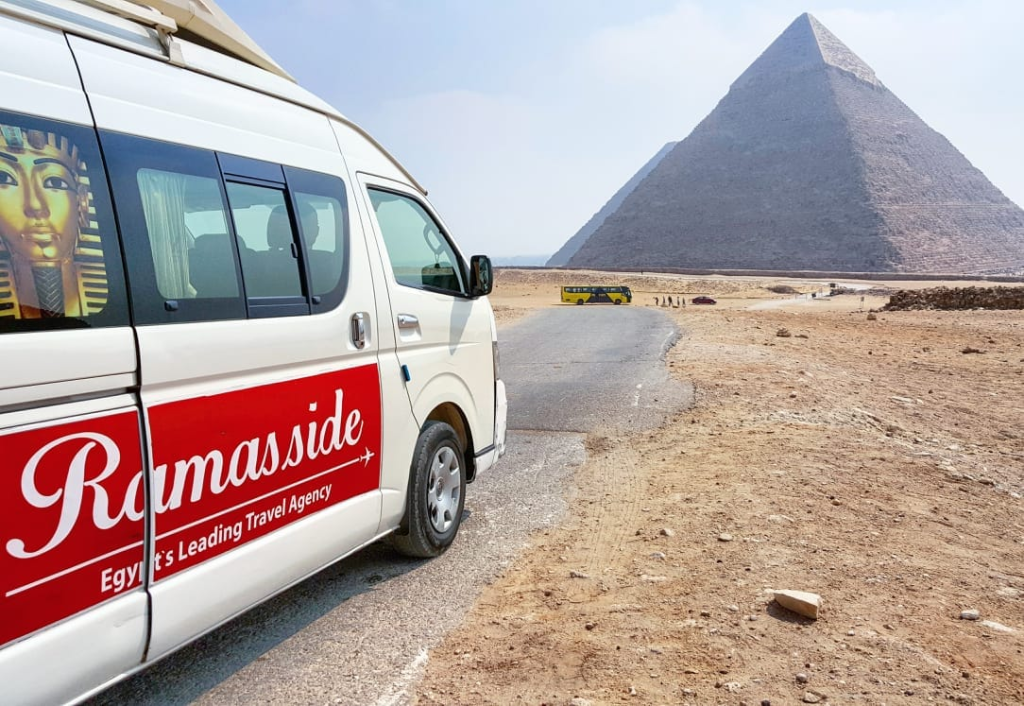 Step back in time and uncover the layers of history that make Alexandria a cultural gem. Our Historical Day Trip from Cairo is meticulously crafted to take you on a journey through Egypt's captivating past. From ancient tombs to grand palaces, this tour promises an immersive historical experience View Tour Details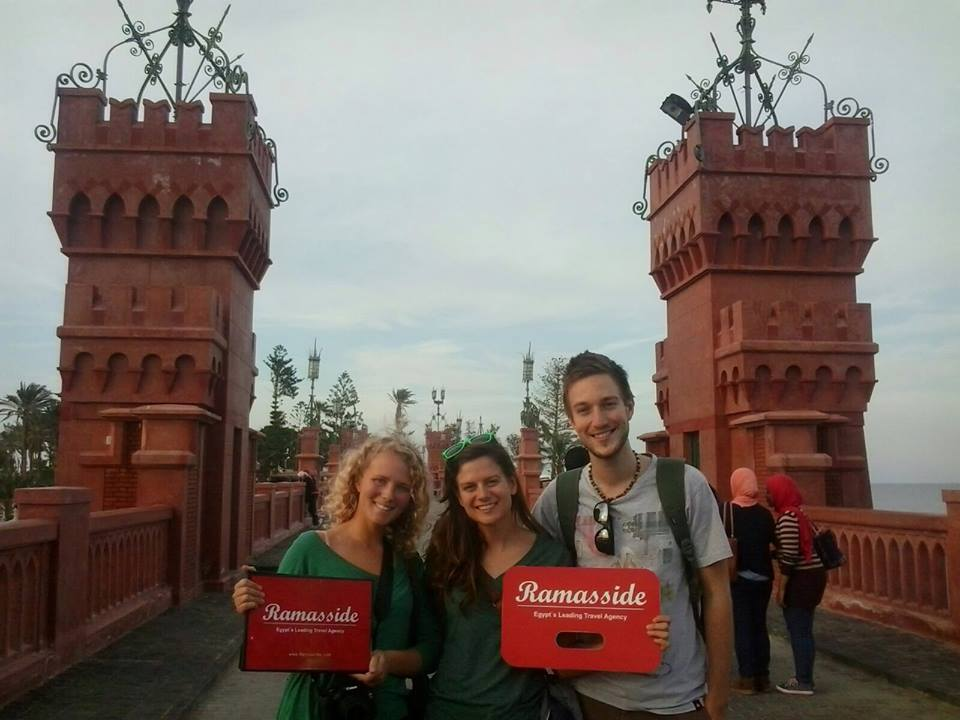 Experience a day filled with historical exploration as you delve into Alexandria's past. Our Full-Day Guided Tour of Historical Sights takes you on a captivating journey through the city's most significant historical landmarks. From ancient catacombs to grand palaces, this tour offers a deep dive into Alexandria's rich heritage View Tour Details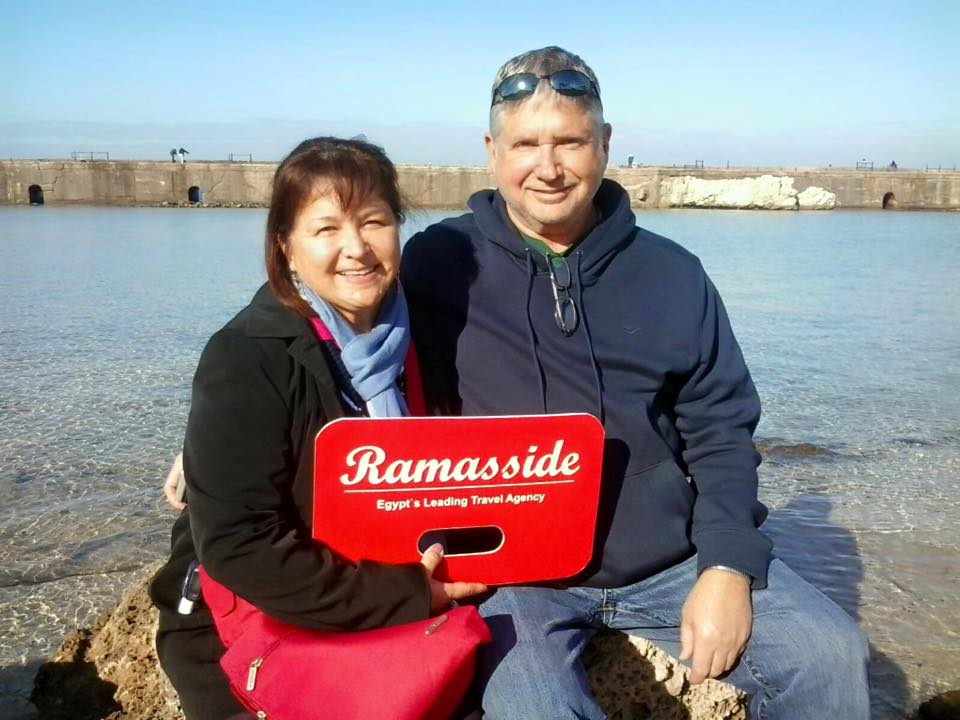 Embark on a journey through time as you leave Cairo behind for a day and explore the historical wonders of Alexandria. Our Archaeological Day-Trip is designed to offer you a deep dive into Egypt's past, from ancient catacombs to grand citadels. Join us for an unforgettable experience that combines history and culture in one exciting day View Tour Details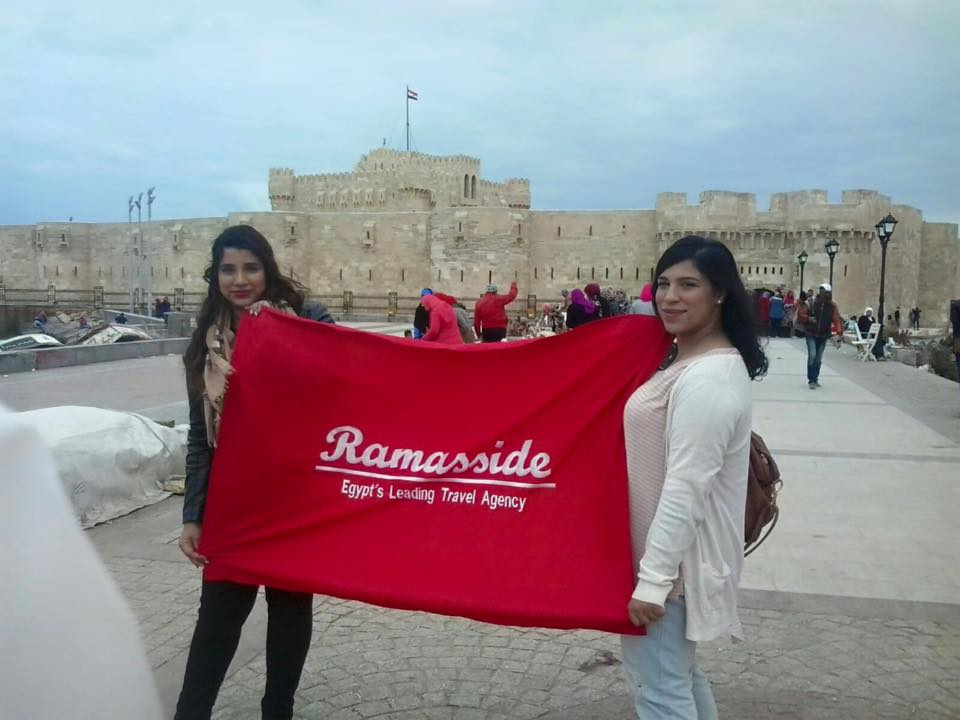 Escape the bustling streets of Cairo and embark on a private journey to Alexandria, where history, culture, and culinary delights await. Our Alexandria Private Tour is designed to provide you with a personalized experience, allowing you to explore the city's highlights at your pace. With a private guide, you'll uncover the secrets of this coastal jewel View Tour Details